Sacramento Concrete Foundation
At Sacramento Concrete, we understand that succeeding in the construction industry takes more than just raw talent. That's why we work tirelessly to give your business an edge by offering a comprehensive range of services, from expert slab installation to foundation repair. When you choose us, you can trust that we prioritize quality above all else, ensuring that you will never regret working with us.
We invest in our team members, providing them with the necessary training to ensure customer satisfaction. We take pride in delivering high-quality services while also maintaining safe working conditions for all involved in the process.
One of the main advantages of using a concrete slab foundation is the reduced drying time. Concrete slabs cure quickly with water, which prevents cracking from tension. This short drying time ensures that the construction process can proceed without any delays or backlogs.
Concrete slab foundations are also great for minimizing the risk of flooding in your home. The solid base prevents moisture from seeping into your house and causing damage.
Another advantage of concrete slabs is that they can inhibit pests and rodents from entering your property. The sturdy foundation provides no open spaces for pests to access your building.
Concrete slab foundations can also reduce the number of steps and stairways needed for your building. With the foundation being created near the ground, access to the building can be enhanced without the need for additional stairways. This feature is particularly beneficial for people who have difficulty accessing buildings.
At Sacramento Concrete, we are committed to providing high-quality services that meet your construction needs. Whether you need a new foundation or a repair, you can trust us to deliver the best results every time.
Contact our skilled Sacramento concrete contractors to learn more about your concrete slab needs. 916-999-7168
Request a quote
---
#1 Sacramento Concrete Contractor
Local Sacramento Concrete Contractor
We're the top choice in town for concrete projects. As local contractors, we know the ins and outs of Sacramento tasks. Our skilled team can tackle any job, whether it's fixing cracks or adding stories to homes.
Affordable Concrete Company
At Sacramento Concrete Contractors & Paving Specialists, we strive to deliver top-notch quality without breaking the bank. Our aim is to give you excellent service that fits your budget. Plus, we ensure fast turnaround times, so your project is done on time and within budget.
Friendly Concrete Company
We take pride in our friendly and professional team. They'll collaborate with you to cater to your needs and go beyond your expectations. Our customers are always happy, and there won't be any hidden charges or unexpected surprises when your project wraps up.
Trust Sacramento Concrete Company
At Sacramento Concrete Contractors & Paving Specialists, we're all about doing awesome work. You can count on us to tackle any job with accuracy and an eye for detail. Our reputation is built on offering top-notch service and outstanding results.
Professional Concrete Company in Sacramento
When you pick Sacramento Concrete Contractors & Paving Specialists, you'll get nothing but top-notch results. Our expert team uses the newest techniques and tools to make sure your project is done right. We're proud of our work and committed to finishing your project on time and within budget.
"It's not easy to find a great concrete company, but the Concrete Company in Sacramento sure does live up their reputation. They are certainly one of if not THE best around! I can't say enough about how happy we were with our experience here at this business – they really know what customer service should be like and do everything possible for your satisfaction."
---
Jane Loren
Sacramento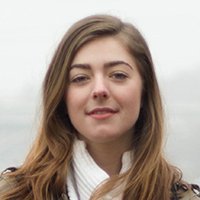 "The Concrete Company has the most caring and reliable team of people I have ever met. When you need concrete work done on your home, these experts will be there every step of the way!"
---
Dana Rosen
Sacramento
"The Concrete Company is the best company to call when you need concrete work done. They have fast response times and high quality products!"
---
Madelaine Taylor
Sacramento
Sacramento Concrete Contractor
Sacramento's #1 Concrete Company
The Sacramento region's leading professional Concrete services since 1999.
We're available
9:00 am – 5:00 pm
8:00 am – 6:00 pm