Sacramento Concrete Sealers
Are you finding for a solution to keep your concrete looking new? Sacramento Concrete Sealers can help! As a construction material, concrete is incredibly durable and can withstand everyday wear and tear. However, without proper protection, it can become vulnerable to damage from tension, leading to cracks and other issues over time.
That's where our team comes in. With years of experience, we provide top-notch protection against dirt, stains, and other environmental factors that can impact the appearance and longevity of your concrete. Our experts offer three main types of concrete sealers suitable for both indoor and outdoor use:
Topical concrete sealers: These are placed on the surface of the concrete to form a protective layer.
Penetrating sealers: These seep into the concrete, creating a chemical barrier that shields against moisture.
Integral sealers: These are added to the concrete mix before it leaves the plant, providing long-lasting protection from the inside out.
When applied correctly, concrete sealers offer a range of benefits. The porous nature of concrete means that it can absorb moisture, leading to mold growth and other problems. Our service helps to prevent this by protecting your structure from physical and environmental factors, including cracks, scaling, and other types of damage. Additionally, our sealers can protect your concrete from UV rays, pollution, discoloration, spills, and more, ensuring that it stays looking beautiful for years to come.
At Sacramento Concrete Sealers, we're committed to providing high-quality products and exceptional service. If you're interested in finding more about how we can help protect your concrete, give us a call today at 916-891-1303.
Request a quote
---
#1 Sacramento Concrete Contractor
Local Sacramento Concrete Contractor
We're the top choice in town for concrete projects. As local contractors, we know the ins and outs of Sacramento tasks. Our skilled team can tackle any job, whether it's fixing cracks or adding stories to homes.
Affordable Concrete Company
At Sacramento Concrete Contractors & Paving Specialists, we strive to deliver top-notch quality without breaking the bank. Our aim is to give you excellent service that fits your budget. Plus, we ensure fast turnaround times, so your project is done on time and within budget.
Friendly Concrete Company
We take pride in our friendly and professional team. They'll collaborate with you to cater to your needs and go beyond your expectations. Our customers are always happy, and there won't be any hidden charges or unexpected surprises when your project wraps up.
Trust Sacramento Concrete Company
At Sacramento Concrete Contractors & Paving Specialists, we're all about doing awesome work. You can count on us to tackle any job with accuracy and an eye for detail. Our reputation is built on offering top-notch service and outstanding results.
Professional Concrete Company in Sacramento
When you pick Sacramento Concrete Contractors & Paving Specialists, you'll get nothing but top-notch results. Our expert team uses the newest techniques and tools to make sure your project is done right. We're proud of our work and committed to finishing your project on time and within budget.
"It's not easy to find a great concrete company, but the Concrete Company in Sacramento sure does live up their reputation. They are certainly one of if not THE best around! I can't say enough about how happy we were with our experience here at this business – they really know what customer service should be like and do everything possible for your satisfaction."
---
Jane Loren
Sacramento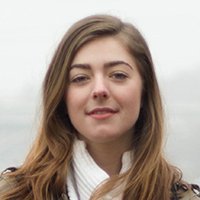 "The Concrete Company has the most caring and reliable team of people I have ever met. When you need concrete work done on your home, these experts will be there every step of the way!"
---
Dana Rosen
Sacramento
"The Concrete Company is the best company to call when you need concrete work done. They have fast response times and high quality products!"
---
Madelaine Taylor
Sacramento
Sacramento Concrete Contractor
Sacramento's #1 Concrete Company
The Sacramento region's leading professional Concrete services since 1999.
We're available
9:00 am – 5:00 pm
8:00 am – 6:00 pm